Shade sails are the perfect addition to any outdoor area.
Our customed design and exceptional lightweight quality shade sails offer 98% UV protection from the sun all year long, no matter the heat or time of day. As well as being cost friendly compared to building a permanent structure.
While our standard shade sails do not offer complete waterproofing, they do provide shelter from light rain thanks to the twist installation. A shade sail requires a certain amount of twist, known as 'Hypar'. This is done by using alternate high and low fixing points, to give the sail its' twist. This shape increases the tension in the shade sail which keeps the structure sound and improves overall longevity. The low points (post or bracket points) are the North and South points to provide maximum shade protection in the summer months when the sun rises higher. In the winter months when the sun is lower, it allows the sun to come under the sail and heat up/dry out the area.
It also cuts a rectangular sail into 2 triangles so that when it rains or hails, the water should run off to the shorter points and not belly out.
The high-grade shade cloth material we use will last you 10-15 years if well-kept and maintained with our maintenance service.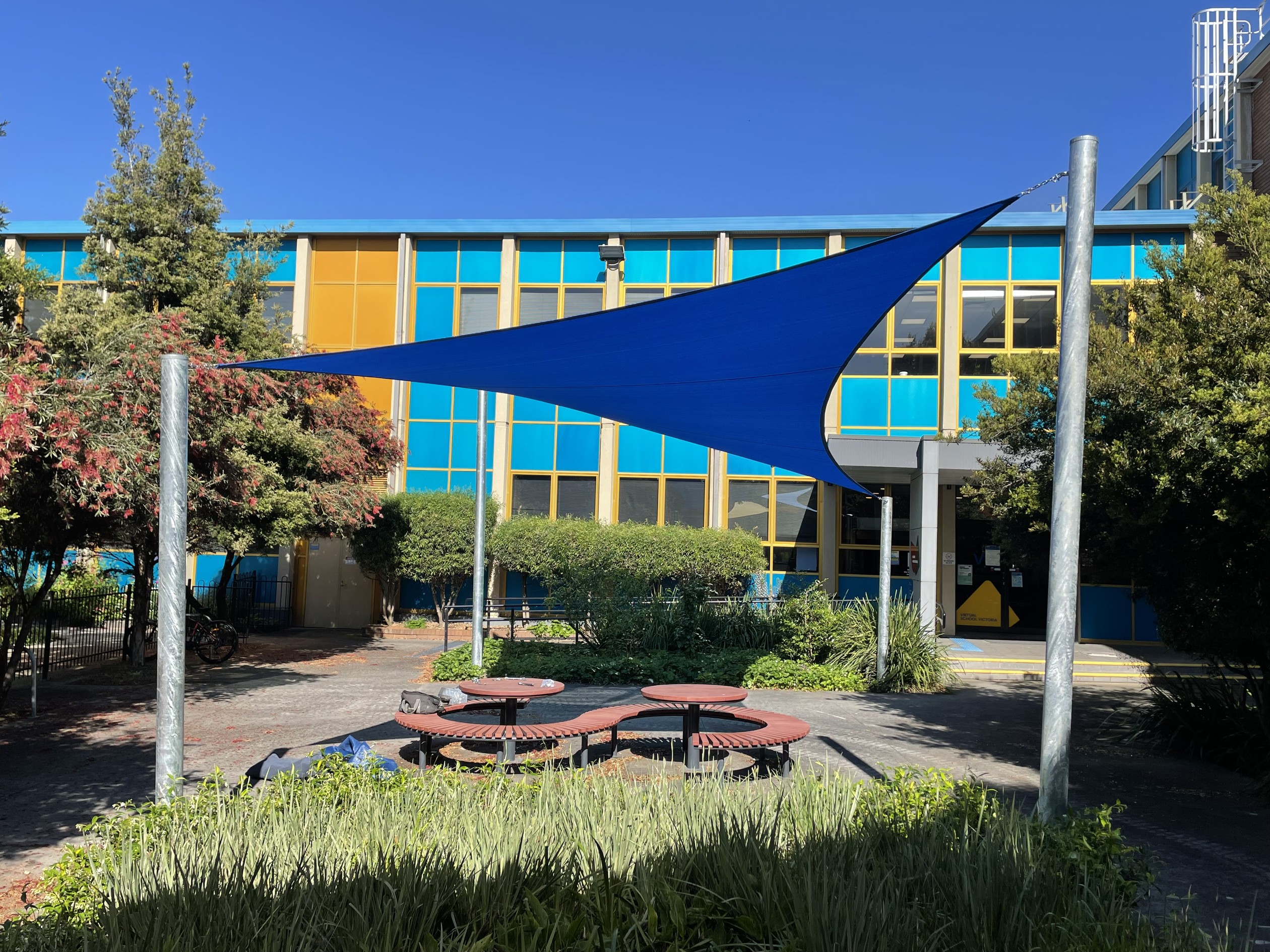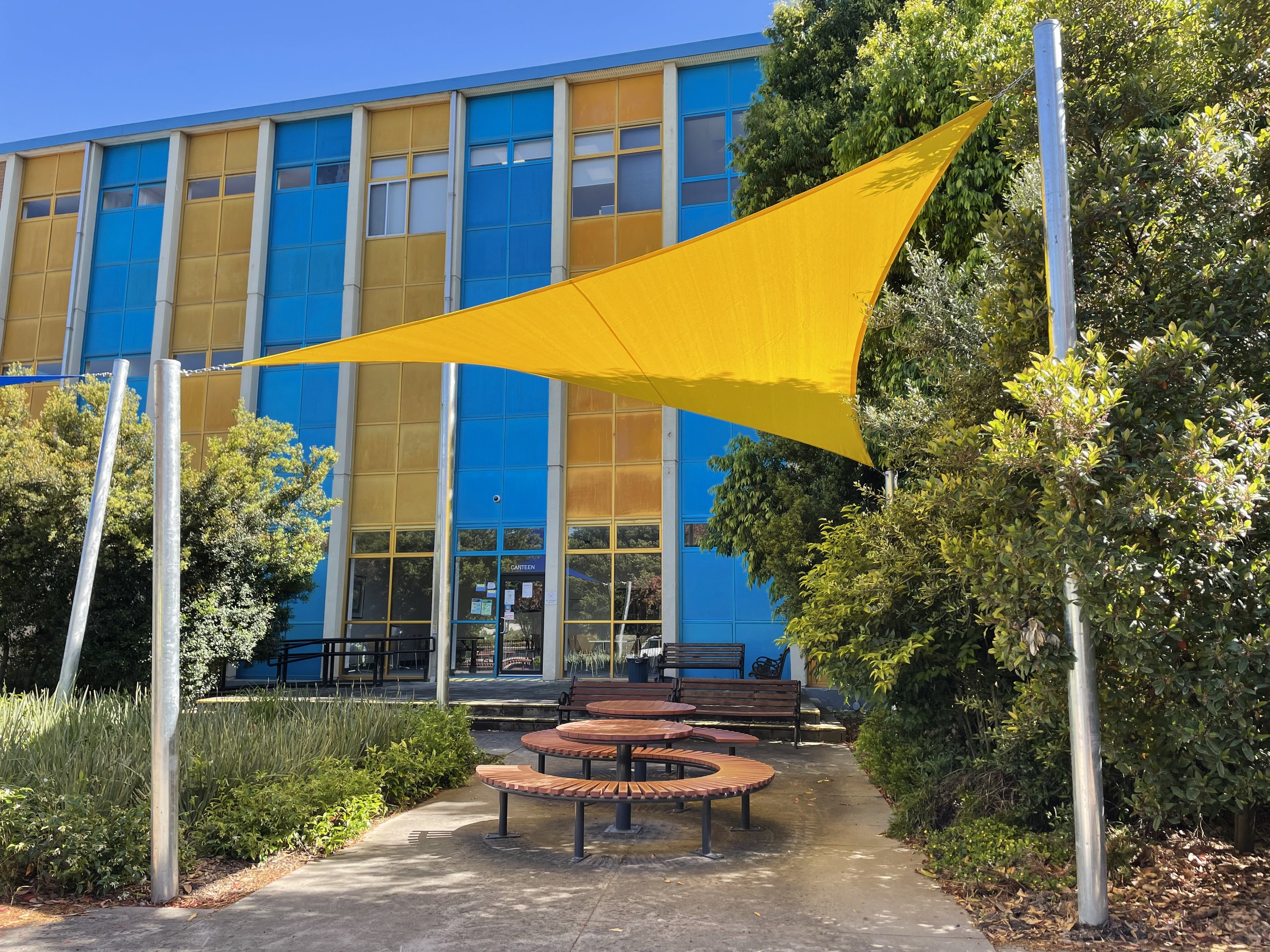 Shade Sail Services Materials and Specifications
Shade Sail Services have introduced the most advanced computer-controlled cutting technology available, which provides precision load analysis and tight tolerance.
Using the best materials available, including PVC (Vinyl-Coated Polyester) and HDPE, a high-density polyethylene mesh that can block out up to 96% of the sun's harmful UV rays. The major fabrics we use are PolyFX, Comshade, Monotech, Monotech370 and Architec 400. These fabrics meet various requirements and we discuss with you the fabric choice that best suits your requirements.
Manufacturers of shade sails and PVC sails provide a warranty of ten years through to fifteen years. The warranty varies but covers the abnormal deterioration from ultra-violet exposure. One manufacturer defines this for shade sails as:
"Abnormal deterioration means deterioration exceeding 5% of the fabrics original strength for each year over the 10 year warranty period."
This means after ten years, a deterioration of 50% in a shade sail is regarded as normal. PVC sails whilst having a warranty for ten years, realistically last well over 15 years. Should a sail require a major repair towards the end of its life, it often makes sense to opt for shade sail replacement.
The choices in fabric provide varying degrees of translucency, light reflectivity, UV and weather protection, strength and fire resistance.