Let us manage your new Shade Sail Installation
Shade Sail Services provides new shade sail and covers all over Melbourne, Geelong and surrounding areas including the Bellarine and Mornington Peninsulas.
Steel & Material Fabrication
We manage the entire process from working with you on the design, working through various options to meet your requirements, and working within your budget. We obtain the building permits, the engineering and manage the whole construction process. We provide a fixed price quote and look after every aspect of the process for you. Whether it's a commercial application, school or residential home we have the experience to produce a quality result.
Shade Sail Services has you covered from back yard sails to PVC sails covering a sports arena, through to sandpit covers, pool covers and skylight covers.
Shade Sail Services can help you work through your idea and make it a reality.
Shade Sail Services conceptual design process was created to elevate the level of service to our clients by utilising Computer Aided Design (CAD) software to present the design. We can also provide a 3D visualisation where appropriate. Using satellite images we can also provide a visualisation of the proposed shade solution on your site. This comprehensive visualisation capability helps clients to better understand the options available and to assist on deciding the better solution to their requirements.
The conceptual design complements our progressive approach to innovation and creativity. A 3D version of a concept suitable for construction assists the client to decide on the final outcome this process leads into the final design, engineering and costing.
The conceptual design and applying the final choice of materials enables us to cost the project accurately and provide you with a competitive price. The choice of sail materials including PVC with sufficient information to provide a competitive price.
Shade Sail Services project management process was created to handle the ever-increasing scope and value of our projects. We use our cloud based business management software to ensure all of our projects are completed in the most cost-effective, timely, and efficient manner. All activities are schedule and managed and being cloud based available to the team both on site, in the office and workroom.
Once a project has been approved we take full control of all aspects of the job. We create schedules, handle submittals and approvals, maintain comprehensive communications, and manage costs and logistics, all to ensure successful project completion. The end result is we have happy customers with a shade solution that meets their requirements.
Shade Sail Services outsources the final design to our engineers to establish the centre line geometry of the structure that satisfies the client requirements but importantly provides a solution that meets all environmental and aesthetic factors. The final shape is analysed under various loading conditions to determine the steel, fabric, cable, and hardware requirements. The design process produces a detail of all the components to be fabricated such as steel posts, supports and cabling.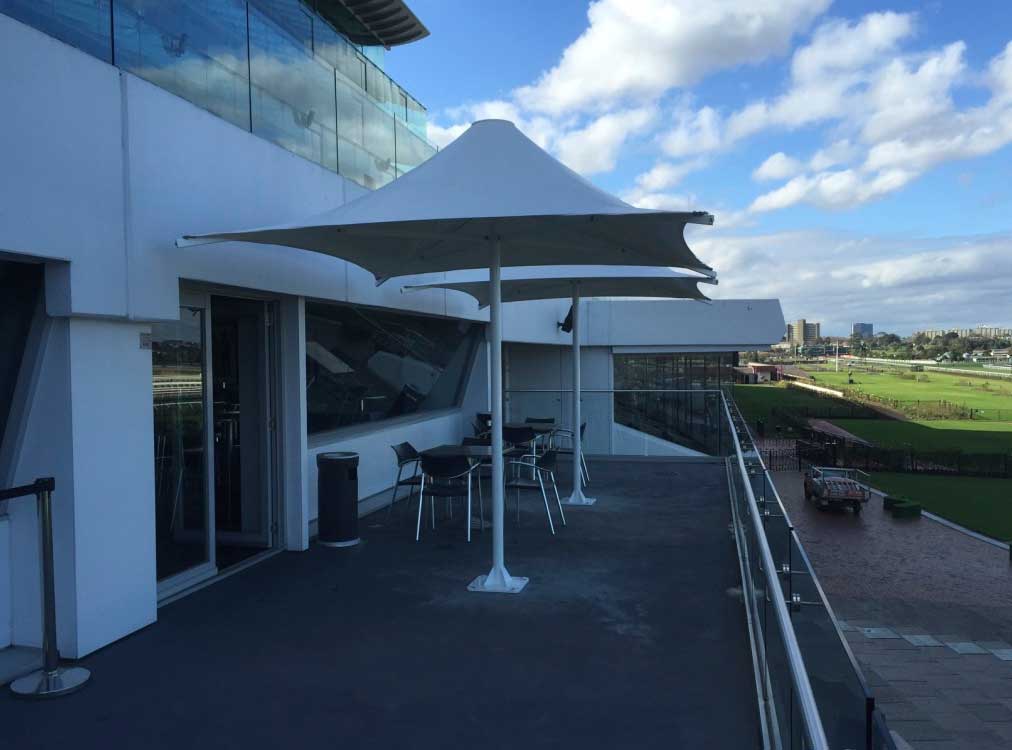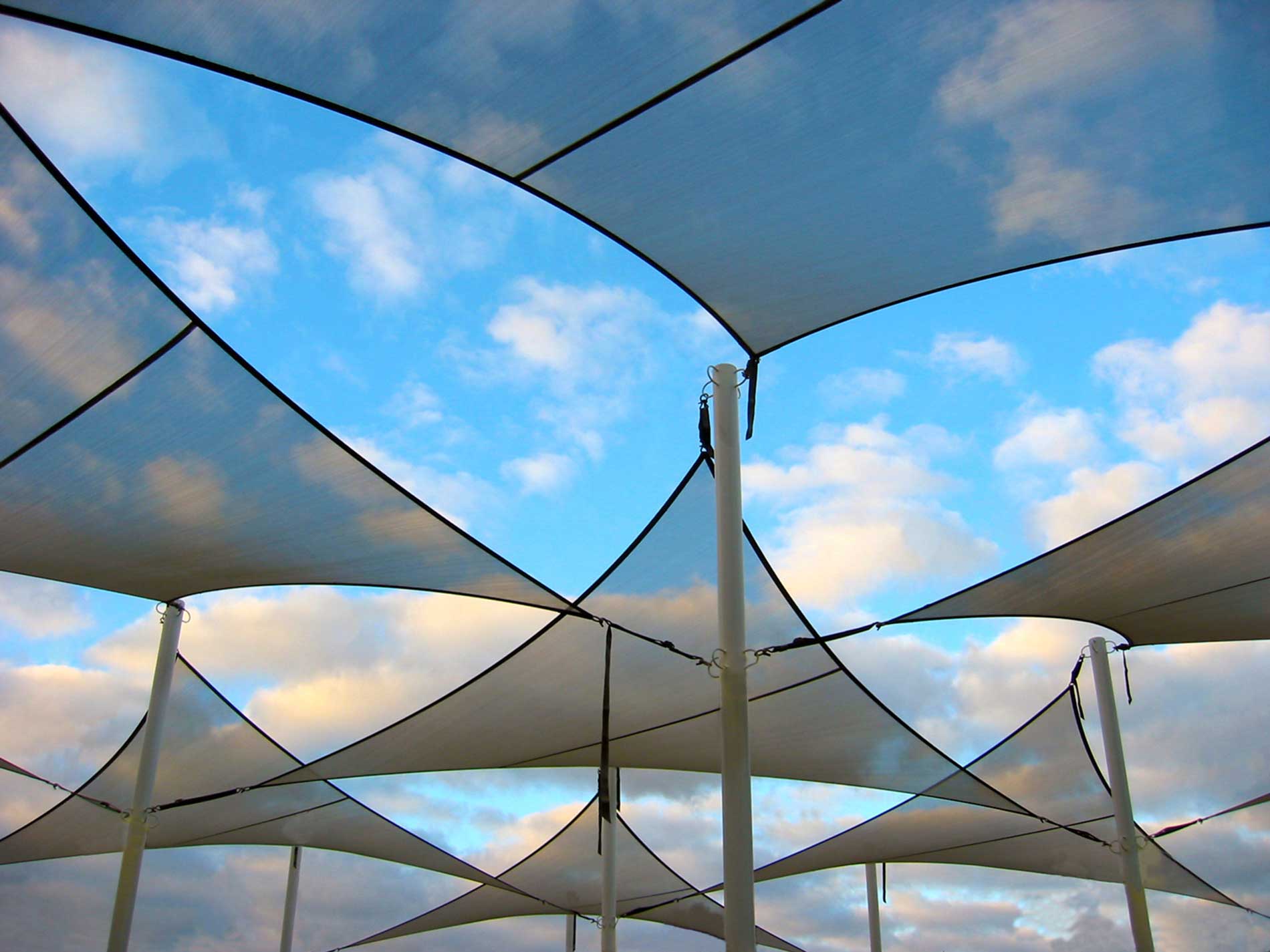 At Shade Sail Services we recognise that the structural integrity and quality of our products are critical the end result, satisfied customers and business growth. We engage with specialist engineering and steel fabrication suppliers to produce the support structures to our design.
Shade Sail Services employs our own experienced and skilled sail makers to produce the sails and covers. We are about to introduce the most advanced computer-controlled cutting technology available, which provides precision load analysis and tight tolerance.
We use the best materials available, including PVC (Vinyl-Coated Polyester) and HDPE, a high-density polyethylene mesh that can block out up to 96% of the sun's harmful UV rays. The major fabrics we use are PolyFX, Comshade, Monotech, Monotech370 and Architec 400. These fabrics meet various requirements and we discuss with you the fabric choice that best suits your requirements
The choices in fabric provide varying degrees of translucency, light reflectivity, UV and weather protection, strength and fire resistance.