Your Shade Partner
Experience you can trust. Service you can rely on. Quality guaranteed.
Shade Sail Services has provided exceptional shade solutions across Victoria wide since 2008.
We go from working with you on a personalised design for new shade sail builds, maintaining your existing shade sails with cleaning & repairs, to remakes and replacements if they are well beyond its' lifespan.
No matter what the service is, or where you are in Victoria, we've got you covered!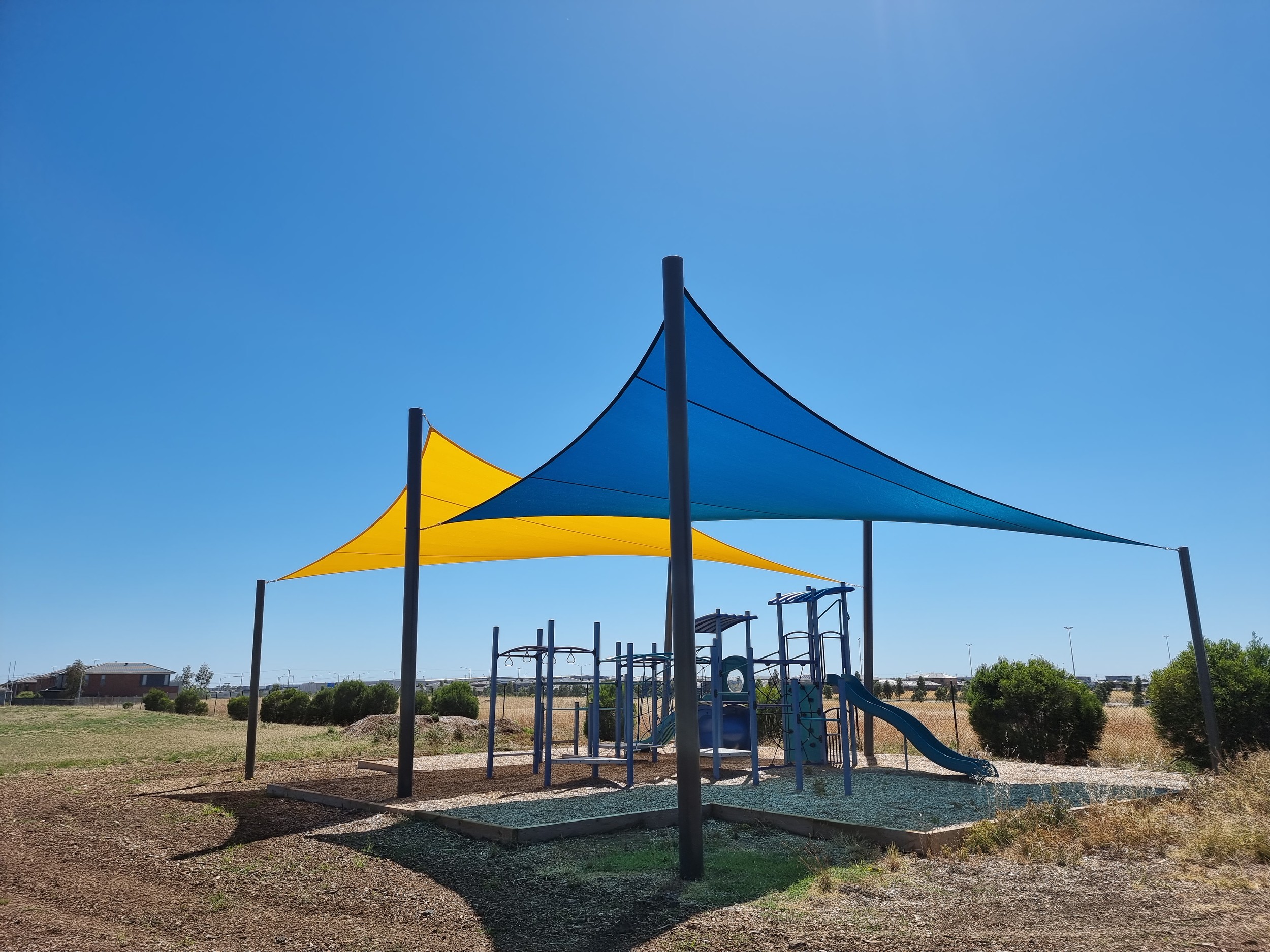 Maintenance
We take down, clean, repair and re-install shade sails of all sizes.

Remakes
Should your shade sail be boyond repair, we can re-measure based on your existing points & fixtures and send off to be fabricated.
New Builds
If you are looking for a new shade sail to compliment your outdoor space, we manage the entire process from assessment, design, building permits if required, construction & fabrication.
Shade Sail Services has been providing shade solutions across Melbourne as well as the Bellarine and Mornington Peninsulas for over nine years. With our extensive experience and proven processes, we offer a full range of services that take care of all your shade sail needs.
From providing shade sails in membrane and PVC materials, through to skylight and sandpit covers, we have you covered. We can deliver a shade solution across simple and complex environments.
Shade sails provide a cost-effective alternative to physical structures with the benefit of being removed in winter to benefit from the winter sun. Shade sails can be designed to accentuate any location from commercial applications such as car parks through to domestic solutions.
All of our services are tailored to suit your individual needs, no matter how big or small!
Get a FREE measure and quote
Experience you can trust.
Service you can rely on.
Quality guaranteed.
Shade Sail Services
36 Denham Road, Tyabb, 3913