About Us
And how we can help you
Shade Sail Services History
Matt Whalley established Shade Sail Services in 2008. Matt required that his domestic shade sails be repaired. He found a repairer, but the repairer required the sails to be cleaned prior to putting through the sewing equipment. Matt made enquiries to have the sails cleaned and it became evident that there was not a commercial solution available. Matt undertook the work personally and upon returning to the repairer, was asked whether he would be interested in cleaning more shade sails. Shade Sail Services then became a business operating from home in 2008. Shortly, thereafter a full-time sail cleaner was employed whilst the principle expanded the business getting the job to clean sails for other shade sail companies as well as managing retail customers. Then direct requests came to repair sails both from shade sail companies and customers coming to the business directly. The first sail maker was employed to start repairing sails.
A logo was developed for the business with the concept of changing seasons.


As Summer moved to Autumn, the leaves on trees that provided shade would give way to the warmth of the sun in winter. Shade sails provide protection from the sun in summer and can then be taken down in the winter months to provide warmth and light. Over time it became evident that the business needed to move to a more suitable environment with the principal's backyard becoming full of sails hanging to dry. The business relocated to larger premises in 2012 and hired installers to provide a full service in taking down, cleaning, repairing and reinstalling sails. Of course, some sails were beyond repair and the fabrication of new sails commenced. The new facility offered a substantial work space so the business was well suited to fabricating large sails. Shade sail companies continue to outsource the cleaning and repair work. They also contract Shade Sail Services to fabricate sails to meet their excess requirements as well as fabricating large sails due to the capability of the business. Today, Shade Sail Services also designs and builds shade sail structures and has many long-term customers.
How we can help you
Shade Sail Services is one of the only companies who can provide you with a complete in-house service. We do all of our cleaning, repairs, fabrications and installations ourselves and were the first ever company to clean shade sails in Melbourne. We have one of the largest shade sail workspaces in Victoria, allowing us to work with extra large shade sails with a quicker turn around time. With over 9 years experience, we can provide a quality shade solution for any application, no matter how big or small.
Values
Shade Sail Services is dedicated to the following values:
Providing the best quality products
Using only the highest quality materials and having employees who take pride in their work, Shade Sail Services can guarantee to provide you with the best quality shade solution every time. All of our shade sails have a fabric warranty.
Embracing our responsibility to protect people from the sun
We understand how important it is for you to protect your family, students or patrons from the sun! Our shade sails provide the highest UV protection and we work with you in designing them to suit your individual sun protection needs.
Driving change through innovation
Shade Sail Services has undergone many changes throughout the years, making use of new innovations and technologies. We understand that it is important to keep up with the times and are always looking for ways to improve, supplying our customers with the best shade sails on the market.
Delivering what we promise
When we commit to a delivery date, we will do our upmost to have your project completed by that date and keep you well informed as the project proceeds.
Here's the Team
They are dedicated to ensure you have the best customer experience and the highest quality sails.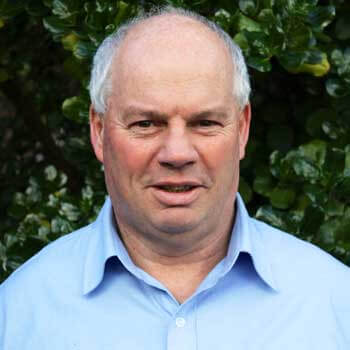 Matt Whalley
Director
With the knowledge gained through his Bachelors of Business Agri and his passion for the outdoors, Matt understands the importance of sun protection. Having worked in the Shade Sail industry for over 10 years, Matt is naturally our Shade Sail expert. He takes pride while doing all of our site inspections and shade sail design, ensuring that your Shade Sail suits your individual needs. Matt enjoys a good book accompanied with a glass of red wine.
Mohammed Roshan
Sailmaker
Because of his wicked sense of humour in the lunch room, Mohammed was give the nickname 'Roy' on his first day. Roy is an experienced, highly skilled commercial seamster who values quality, timely workmanship. Having previously worked in the construction industry, he has an understanding of how our shade sails need to be fabricated in order to achieve the desired result at installation. Roy likes to enjoy a cold beer after work on Friday afternoons and relaxing with his mates.
Keith Annable
Cleaning and Repair Management
Keith has been an integral part of the Shade Sail Services team for over 5 years. Having previously worked for councils, Keith has vast experience with conducting inspections and ensuring safety and quality compliance. Keith is a passionate and talented musician, who enjoys spending his weekends with his family.