Providing the best quality products
Embracing our responsibility to protect people from the sun
Delivering what we promise
Shade Sail Services History
Matt Whalley established Shade Sail Services in 2008. Matt required that his domestic shade sails be repaired. He found a repairer, but the repairer required the sails to be cleaned prior to putting through the sewing equipment. Matt made enquiries to have the sails cleaned and it became evident that there was not a commercial solution available. Matt undertook the work personally and upon returning to the repairer, was asked whether he would be interested in cleaning more shade sails. Shade Sail Services then became a business operating from home in 2008. Shortly, thereafter a full-time sail cleaner was employed whilst the principle expanded the business getting the job to clean sails for other shade sail companies as well as managing retail customers. Then direct requests came to repair sails both from shade sail companies and customers coming to the business directly. The first sail maker was employed to start repairing sails.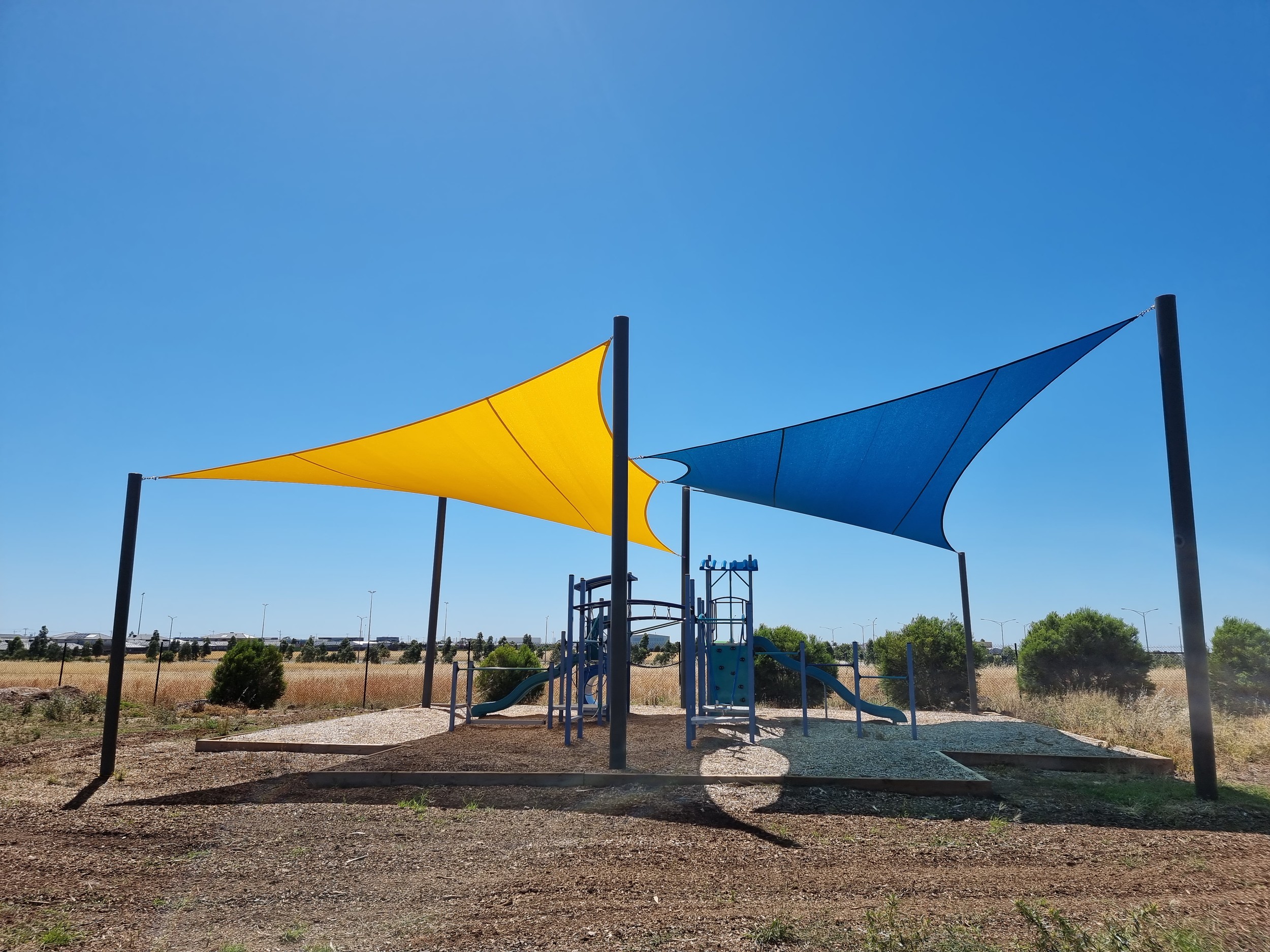 A logo was developed for the business with the concept of changing seasons.
As Summer moved to Autumn, the leaves on trees that provided shade would give way to the warmth of the sun in winter. Shade sails provide protection from the sun in summer and can then be taken down in the winter months to provide warmth and light. Over time it became evident that the business needed to move to a more suitable environment with the principal's backyard becoming full of sails hanging to dry. The business relocated to larger premises in 2012 and hired installers to provide a full service in taking down, cleaning, repairing and reinstalling sails. Of course, some sails were beyond repair and the fabrication of new sails commenced. The new facility offered a substantial work space so the business was well suited to fabricating large sails. Shade sail companies continue to outsource the cleaning and repair work. They also contract Shade Sail Services to fabricate sails to meet their excess requirements as well as fabricating large sails due to the capability of the business. Today, Shade Sail Services also designs and builds shade sail structures and has many long-term customers.
Shade Sail Services is one of the only companies who can provide you with a complete in-house service. We do all of our cleaning, repairs, fabrications and installations ourselves and were the first ever company to clean shade sails in Melbourne. We have one of the largest shade sail workspaces in Victoria, allowing us to work with extra large shade sails with a quicker turn around time. With over 9 years experience, we can provide a quality shade solution for any application, no matter how big or small.