Providing the best quality products
Embracing our responsibility to protect people from the sun
Delivering what we promise
Shade Sail Services History
Matt Whalley established Shade Sail Services in 2008 from the basis of his own home.
With having his own shade sail, he had noticed that there weren't any local companies that would clean and repair shade sails. Matt took it upon himself to set up an in-house maintenance system which then led to commencing the operation of his own business. Shade Sail Services grew rapidly starting from servicing other shade sail wholesalers, to providing exceptional services and products to multiple residential and commercial clients.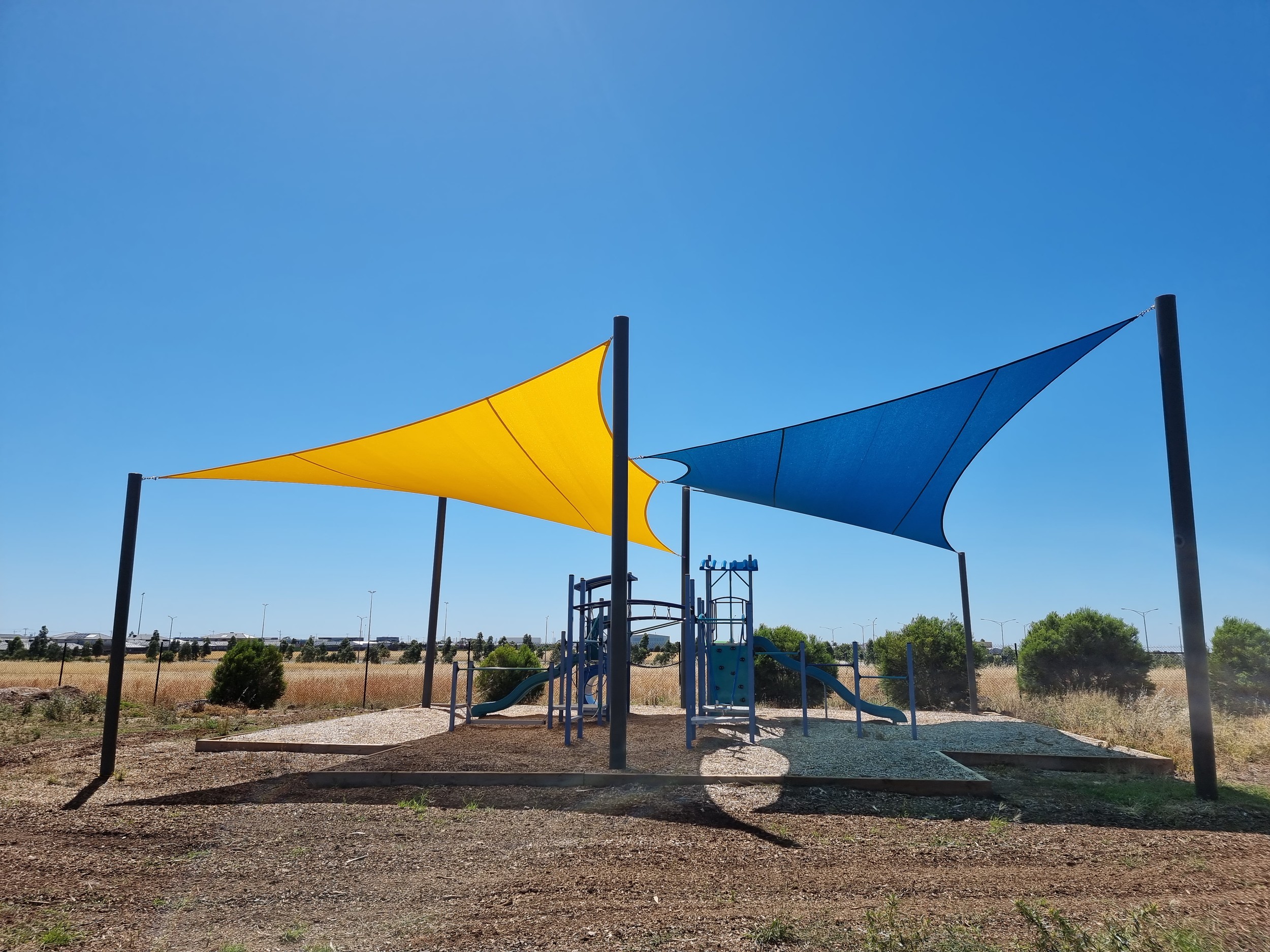 A logo was developed and designed by Matt for the business with the concept of changing seasons.
Due to the rapid incline of the business and clientel, Matt had invested in a warehouse in Tyabb, Melbourne to manufacture shade sail cleaning, repairs & remakes/replacements.
Our warehouse here in Tyabb is known as one of the largest in-house shade sail workspaces in Victoria and one of the very few that provide in-house maintenance.
Today, Shade Sail Services offers a wide variety of products and services and ensures the highest level of customer service and quality to all of our customers, existing and new.
With extensive experience and qualifications, Shade Sail Services can offer you a wide range of shade sail solutions based on your shade sail needs, no matter how big or small, or where in Victoria you are.
We use top-of-the-line products including shade sail materials to ensure a long lifespan for shade sails & sandpit covers and galvanised steel posts and fixtures for new build installations, as well as services like shade sail maintenance, remakes/replacing your existing shade sails, designing a brand-new shade sail structure and even offering engineering and building permits if required and requested.